Whistle Hill is a paradox of sorts.
With a mixture of vintage train cars, modern food & coffee preparation, hitching posts and Tesla charging stations, we aim to balance the old and the new into creating an unforgettable experience.

Featuring an espresso shop, restaurant, gift shop and art gallery, as well as a hydroponic farm, Whistle Hill is Soldotna's newest destination development that provides a meeting place for locals and visitors alike.

If you're looking to whet your whistle, have a bite, or indulge in some retail therapy, Whistle Hill is sure to tickle your fancy, whatever it may be!
Having trouble finding us? We are located on the Sterling Highway just as you are leaving (or entering) Soldotna across the highway from Acapulco. Just look for all the train cars!
Upcoming Events on the Hill!
Addie Camp's Sip and Shop:
Saturday, October 12th, 2019 from 9am-2pm
Join us for a boutique-style pop up shop in Addie Camp! There will be women's lightly used clothing, accessories, jewelry, handbags, and shoes available to the community. Addie Camp will also have a select brunch menu and beer, wine, and mimosas available for purchase. Please call Alyeska at 907-598-3764 for more details!
brew@602's Ghost Train:
Thursday, October 31st, 2019 in the evening
Join us for a Halloween event you won't want to miss: The Ghost Train! brew will be transformed into a spooky, scary haunted house on the scariest night of the year. A portion of the $5.00 admission will be donated to the Kenai Animal Shelter. brew will have treats for all the brave kiddos who dare to enter the train, and the warm beverages will be available for purchase. There will be two tours available: a rated G tour, a tour geared towards teens and adults. More details to come!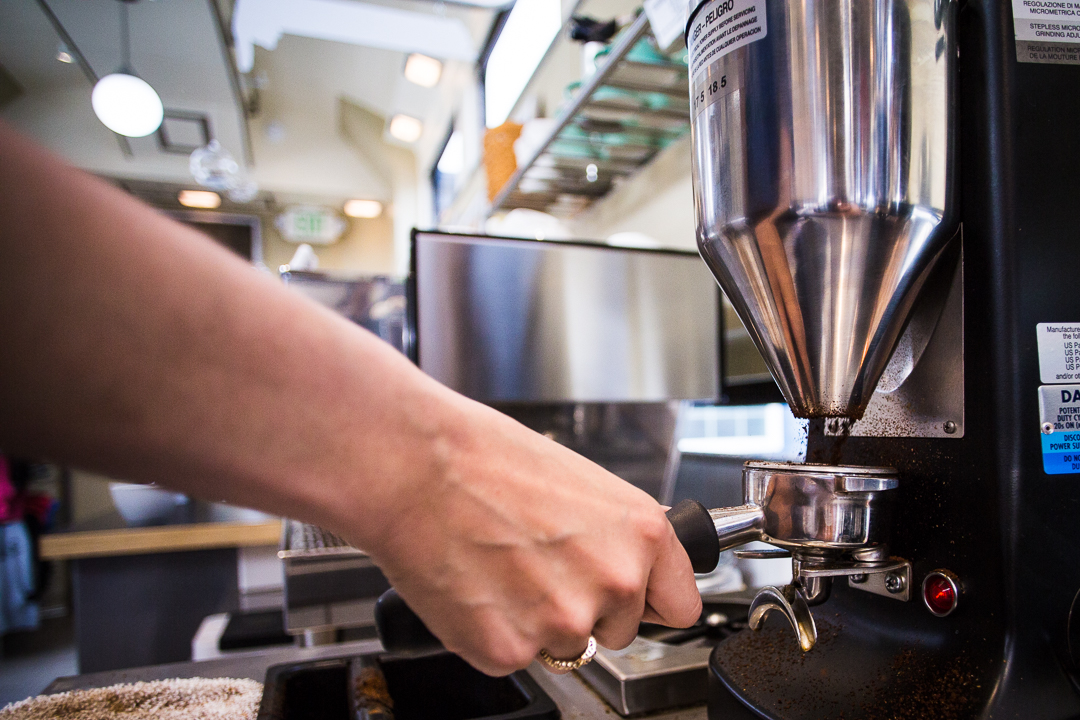 BREW@602
Soldotna's Morning Rail-Stop
It all began with a train car. Not just any ordinary train car, but a retired Alaska Railroad bi-level passenger train car from the 1950's.

And when momma bought it, she said: "This train is bound for glory, this train!"

She didn't necessarily know what it was bound for, but she knew it deserved to be appreciatd once again.

One thing she did know was that she had an insatiable thirst for a good cup of joe.

Trains... Coffee... Now that sounds like a business plan!

Well, you simply cannot have good coffee without a good roaster, and keeping it local has always been a priority. With several local roasters to choose from, the task for finding the right one was a latte work (pun intended). It was the description on the back of a coffee bag that ended up being the real clincher.

SteamDot, a craft coffee roaster, began its tale out of the historic railroad yards in Anchorage, Alaska. Steam locomotive meet steam from an espresso machine! It was the perfect match.
You might now be asking, "Where do the waffles fit in?" A good cup of coffee pairs well with a snack, but as the train is a little pressed for space, we had to think outside of the box.
These aren't any ol' waffles. With a variety of sweet and savory options, all the stuffings or toppings are either on top or cooked inside the batter, so they can be eaten with your hands, kind of like a donut. It's our take on waffles!

Veering off the traditional track, brew@602 is committed to providing a unique experience by offering exceptional locally roasted coffee in an authentic Alaska train car.

Like the epic story of the Alaska Railroad itself, brew@602 blends nostalgia and history with modern coffee preparation in order to take you on a journey you're not likely to forget…
Phone
(907) 262-0602
(See below for Addie Camp's phone number)
Location
43540 Whistle Hill Loop
Soldotna, AK 99669
Winter Hours
Mon-Sat 7:00am-4pm
Sun: 8:00am-4:00pm
We are now scheduling Holiday parties! Please call our phone number to schedule your office Holiday parties.
Addie Camp, whose name comes from the old Addie Mine in Hill City, South Dakota, is our truly vintage rail car.

Built in 1913, Addie is 104 years old and retains much or her original condition!

From her time riding the Oregon Electric Railway, the Pacific Great Eastern Railway, and the Black Hills Central Railroad, she now resides up on Whistle Hill, where she provides a space for gourmet casual dining.

Addie Camp, the train car, provides the seating for the restaurant. Unique, fresh, local food is served from the kitchen in the attached modern, but retro-styled building. The building also features a beer and wine bar, and a 2nd story dining space that looks directly down the hill into Soldotna and over the Kenai River and mountains. An outdoor patio and 2nd story deck allows patrons to enjoy the offerings outside on those lovely summer days.

Shipped to Soldotna via the Alaska Railroad, Addie Camp has over a hundred years of history within her wooden walls, and we're honored to make even more memories for another hundred years!
Due to her modest size, the rail car can only seat parties of 1-4; children under the age of 10 and larger parties can enjoy our "Choo Choo with a view" upstairs.
Phone
(907) 262-2334
Location
43550 Whistle Hill Loop
Soldotna, AK 99669
Hours
Dinner Service:
Tuesday-Saturday: 5pm-9pm
Sunday Brunch: 10am-2pm
Reservations recommended; please call our phone number to make a reservation
V - Vegan DF - Dairy Free GF - Gluten Free
18% gratuity will be added to parties of 6 or more (including large parties with split checks)
Substitutions are not recommended. We will try to accommodate special request, whilst still keeping the train on schedule.
* Contains or may contain raw or undercooked ingredients; consuming raw or uncooked meats, poultry, seafood, or eggs may increase the risk of food borne illness
Enjoy your meal?
send the kitchen a round to heart the crew hoot and holler 20
HOURS
Tuesday and Thursday: 1-4pm
Saturday: 10-2pm
fresh365
Whistle Hill is proud to introduce our newest addition to the Family. Our goal with fresh365 is to provide healthy, fresh, year-round, locally-grown greens and herbs to our restaurant and community, and to foster further local interest in self-sustainability.
In the summertime, greens and vegetables can be grown, or sourced from other local farmers, but for the other 9 months of the year, consumers are compelled to get store-provided produce that is often grown in another hemisphere, or at a minimum, thousands of miles away in the lower 48. Our fresh365 program is anchored with a custom-built insulated container (Modular Farms.co) with an attached vestibule (arctic entry) fitted with vertical growing towers that will grow produce and herbs hydroponically inside a computer-controlled interior environment. This offers us optimum growing conditions year-round, regardless of our Alaskan outdoor weather conditions.
This growing program will produce a variety of greens, lettuces and herbs. We will first concentrate our operation on gourmet lettuce (Salanova, romaine, red leaf), greens (kale, arugula), herbs (basil, chives, mint, dill, cilantro, thyme), and microgreens. fresh356 will perfectly compliment Addie Camp, providing fresh, locally-sourced menu options to the community, as much as possible.
Product availability is subject to change dependent on growing conditions and demand
Tesla Charging Station
Stop and Recharge.....
It's fun to be a business of firsts in Alaska.

Whistle Hill features the first coffee shop in a train car, first casual gourmet restaurant in a train car, and now, we are proud to announce that Whistle Hill is the first Tesla Destination charging station in Alaska!

With a growing population of electric vehicles, we are happy to be the first charging station available for local Tesla automobile owners, and to any who may be headed our way in the future.

Two 50A chargers are located on the backside of the Depot, and one more in the back of the Addie Camp side of the parking lot. How much does it cost? My friends, it is free!

But you may want to bring a little cash whilst you're charging. Whistle Hill offers many amenities for the weary traveler in need of a break and some volts!
PHONE
(907) 262-0602
LOCATION
43540 Whistle Hill Loop
Soldotna, AK 99669
HOURS
Always Open
Employment Opportunities
Looking for a new and exciting place to work here in Soldotna? Whistle Hill is always willing to hear from hard working, reliable applicants to join our team. Take a look at the open positions below, download our online application, and drop it off here with us. We look forward to hearing from you.
No positions currently available, but please keep checking back as opportunities arise!